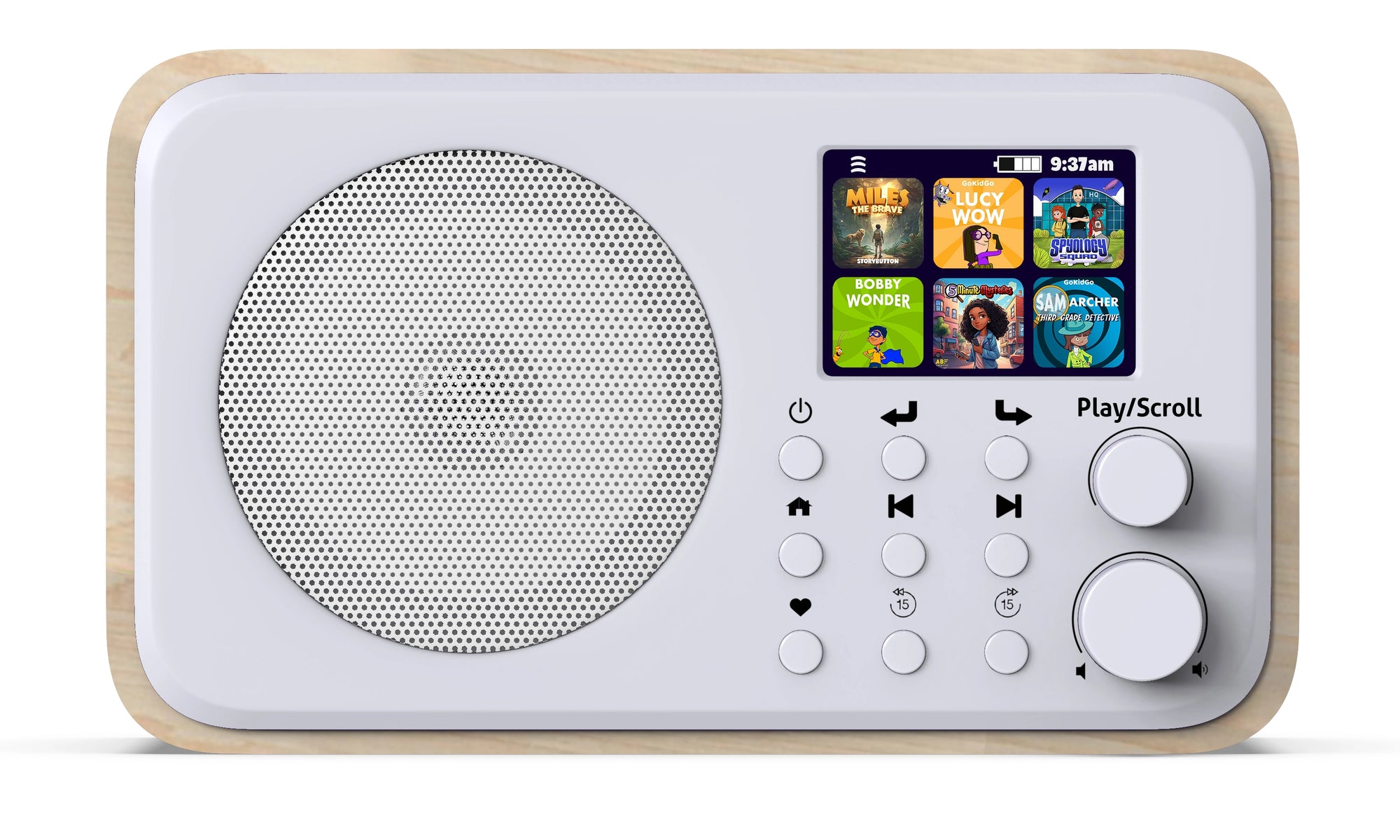 Kid Podcasts Without Screentime
No fees or subscriptions.
No parent phone required
10,000+ bedtime stories, adventure series, science podcasts, and more.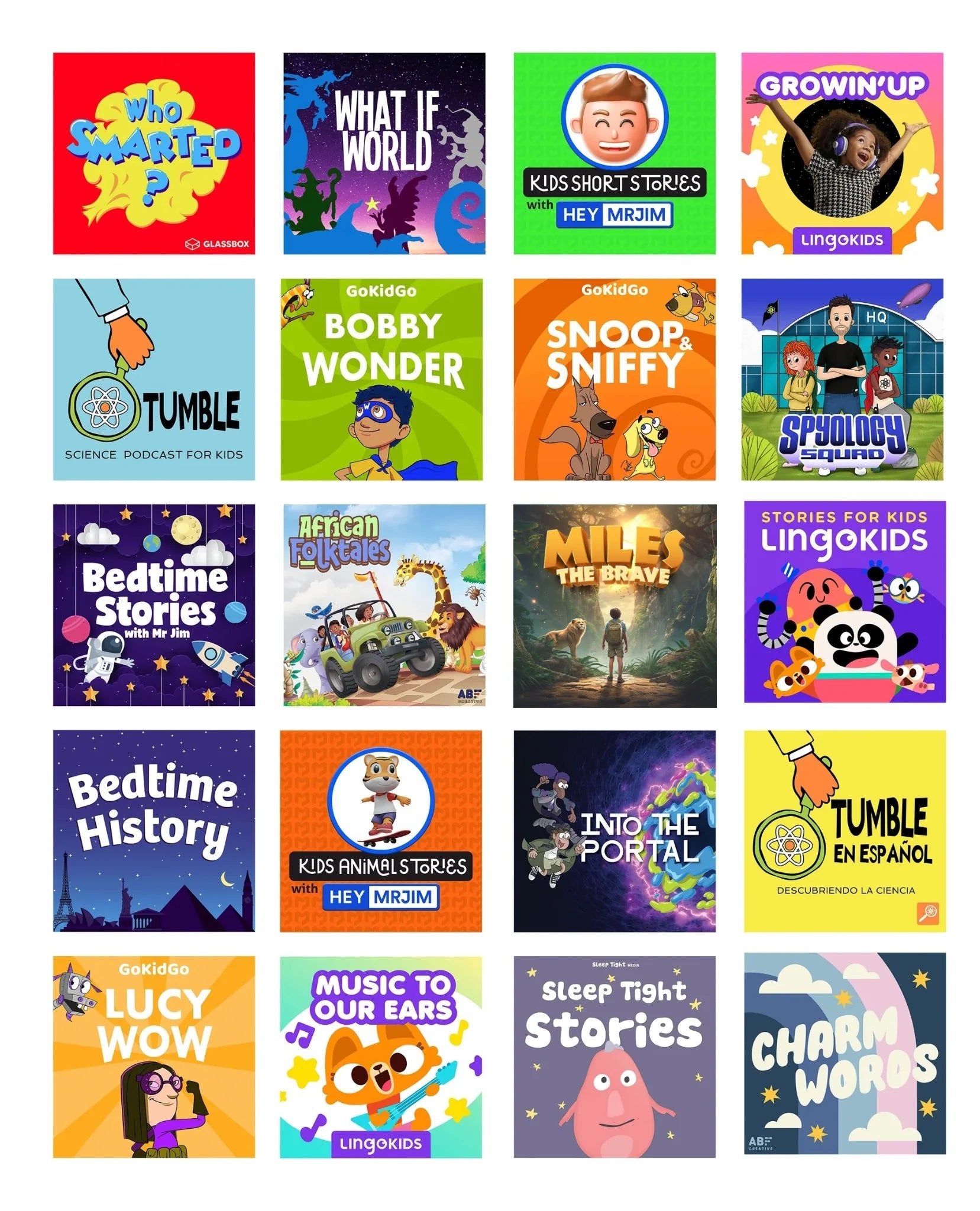 No Fees, Just Fun.
Welcome to a world of endless audio adventures with Storybutton - all without fees or subscriptions!
Welcome to a world of endless audio adventures with Storybutton.

**comes with a US/Canada power plug. All other countries will need to provide their own power plug (5v-1A USB-A Plug) and use the included USB-A -> USB-C cable included.
Let customers speak for us
Miles the Brave

Miles shares his story about how he found his bravery after getting lost in a jungle after a plane crash. Listen as his parents search for him and Miles meets some very unexpected friends along the way. Unfortunately, the plane crash was no accident...who was behind it?

Treasure Galaxy

Tasked with a secret mission, MC must travel through the galaxy with her friends, Zeke, and Malachi, to find the powerful Solar Diamonds. But what should be a quick and easy mission, soon turns into an adventure of a lifetime. Will they complete their mission? Or will someone get in their way?
The puzzle with a story
Who lives in the den? | SOLD OUT

What is a Puzziblies?
Learn more.

What's inside?

54 Piece Jigsaw Puzzle
1 Mystery Animal Toy From schleich
10 Minute Audio Mystery Story

Who lives on this mountain?

Who is the mystery dinosaur?